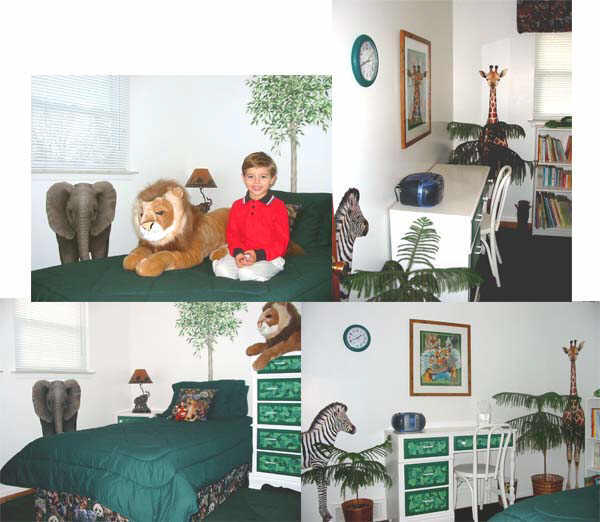 Are these guys cool or what? Imagine sticking this chimpanzee next to your bed- or how about a 5 ft. giraffe watching you work? Wouldn't they just inspire creative thinking?
Go ahead, be different. Order a few for your home, office or work now. You can stick them on any flat, dry surface because the're made of self-adhesive polyester.
Each is cut out around its own shape for pizzaz. They're just really fun to have around. Let us know if you have any suggestions. We welcome any good ideas! Create your own customized murals with our individual, cut-out, self adhesive wall art. Ready to apply. No cutting or gluing required. Waterproof- fine for bathrooms-can even be used in the shower! Lightfast- use outside on your poolhouse!
Bedrooms, kitchens, hospitals, dentist offices- unlimited design possibilities! All animals are printed on self-adhesive, peel and stick waterproof vinyl.
The stickers are designed for indoor or outdoor use on any smooth, clean, dry surface.
Adheres to almost any smooth surface such as metal, wood, glass, cardboard, paper, plastic etc.