Quick Murals are easier to install and easier to remove than any other mural! We Guarantee it!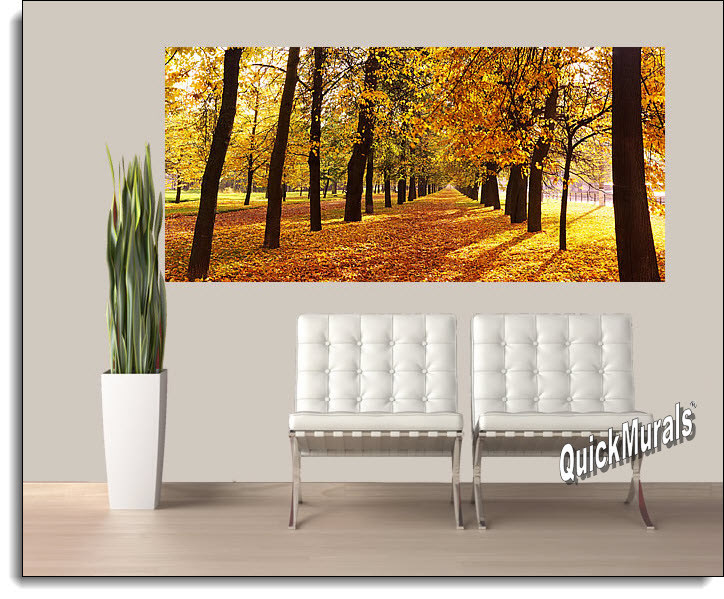 An inviting path stretches into the distance between columns of trees awash in the warm colors of Autumn. Installs instantly - without paste or tools! Simply peel off the protective backing and stick it to to any smooth, flat non-porous surface - indoors or outdoors. Apply Quick Murals to walls without the use of additional wall liners or primers! Quick Murals can even be applied directly onto glass. Digitally printed using the latest technology for remarkable detail. Need a change? Just move it to another wall because Quick Murals are repositionable!
Why not Create your own indoor paradise with your choice of our beautiful wall murals. They're the perfect solution to the room with no view. Each of our large wall murals gives you an expanded view. Sail away to a tropical destination. Or experience olde world charm with one of our Mediterranean themes. Each comes in separate, easy to install panels. Install by simply peeling off the protective backing.