---
Kids and parents alike will enjoy changing the bedroom or playroom decor by repositioning the borders and appliqués as often as they wish. No smooth surface is off limits. Painted walls, furniture, ceramics and tiles, glass and mirrors, and more are instantly personalized. It's so easy, Just...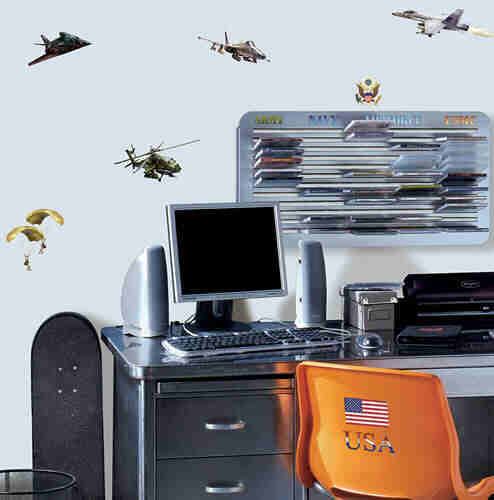 Instantly REMOVABLE, REPOSITIONABLE, and RE–USEABLE
with no damage and no residue to the surface. Washable.